We're proud of what we do, but client results are what get us excited. We help thousands of PR pros generate and monitor media coverage, measure results, and demonstrate the value of their efforts.
Not only do clients think we do this better than anyone else, getting up and running is fast and easy. But don't take our word for it, see for yourself!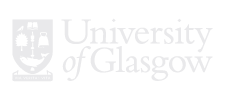 G2 Crowd is a peer-to-peer, business solutions review platform. Scores are determined by verified peer reviews and can't be moderated, altered or paid for by the vendor. G2 is unbiased and objective so you can make the best decision for you. 
We're proud of the scores we have on G2, but we're even more proud knowing that they're given to us by happy clients that have made our solutions part of their business. 
The on-boarding process with Agility PR Solutions was incredible. I always had a person I could talk with who would help me at any time. That said, I very rarely needed to reach out to ask for help because the dashboard is so intuitive.
Agility enables us to target media contacts and influencers with pinpoint accuracy, ensuring our clients get the right exposure in places that deliver the greatest impact.