Since 2003, Agility PR Solutions has provided global organizations with the public relations platform they need to achieve ambitious business goals. We're proud to be trusted by the world's most innovative brands and PR agencies to streamline their media relations.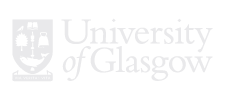 MEDIA MONITORING, MEDIA DATABASE & MEDIA INTELLIGENCE SERVICES
World Coal Association
Business-critical insights: How Agility helps the World Coal Association inform its communications strategy through a 360-degree view of media coverage 
MEDIA MONITORING & DATABASE
Union for International Cancer Control
Delivering essential coverage and media contacts: How Agility helps the UICC connect with journalists and reduce irrelevant media monitoring results to find the news that matters 
MEDIA DATABASE
Unify PR & Marketing
That's what it's all about: How Agility helps Unify PR & Marketing save time and reach a wider audience for their clients
MEDIA DATABASE
The Man/Kind Initiative
Person-to-Person Connection: How Agility Helps The Man/Kind Initiative Care for the Homeless and Champion Tolerance
MEDIA MONITORING & DATABASE
NewmanPR
Old Fashioned Values, Modern Outcomes: How Agility Helps NewmanPR Provide Top Results for its Clients 
MEDIA MONITORING & DATABASE
Interprose
Learn how Interprose uses Agility PR Solutions' monitoring and outreach services to help their clients measure the business impact of PR.
MEDIA INTELLIGENCE SERVICES
Carilion Clinic
Learn how Carilion Clinic keeps a constant pulse on their brand reputation in social and traditional media with the help of monitoring and measurement services from Agility PR Solutions.
MEDIA DATABASE
The Leprosy Mission
The Leprosy Mission was able to pinpoint the most relevant journalists and build relationships within niche markets with Agility PR Solutions' global database.
MEDIA INTELLIGENCE SERVICES
Travel Alberta
Learn how and why Travel Alberta shifted to measuring coverage quality, not quantity, with the help of custom media quality scoring and Agility PR Solutions.
MEDIA INTELLIGENCE SERVICES
Global Pharmaceutical Brand
Pulling it all together: How Agility PR Solutions helps its pharmaceutical client share communications success in a single dashboard.
MEDIA INTELLIGENCE SERVICES
U.S. Post-Secondary Institution

Cohesion and consistency: How Agility PR Solutions helps its university client streamline its PR workflows for greater efficiency
MEDIA INTELLIGENCE SERVICES
Award-Winning Public Service Administration

Cutting through the noise: Learn how Agility PR Solutions helps a Canadian city manage its reputation by converting media coverage into essential brand insights
MEDIA INTELLIGENCE SERVICES
North American Airline

Game-changing reporting: How Agility PR Solutions partners with its North American airline client to deliverable actionable data from a crowded and competitive media environment
Your media relations is in good company!
More than 1,400 companies rely on Agility to help them connect with journalists, get coverage, monitor media mentions, and measure success.
What our clients are saying
With the media landscape shifting more quickly than ever, and journalists switching between platforms, it's crucial to have a contacts database that you can rely on to be current. Agility gives you confidence that your messaging is going to the right people, in the right places.
I spent weeks researching available media monitoring platforms – Agility is by far the best! The platform is simple to navigate, and the level of customer service provided is fantastic.
Agility gives us instant global access to all the specialist journalists, publications and analyst houses. Furthermore, it does all the heavy lifting when we need to announce our clients' news. There is clear ROI with Agility, plus it has plainly helped us win significant new business and new clients. Agility has become a cornerstone of our business operations worldwide.
By far the simplest and most intuitive platform our agency has used so far. We love the way it's designed and set up, and that it is so easy to follow.
The media database reaches a wide number of journalists and is easy for us to use, while understanding the success of our distributions.
We appreciate the personalized customer service we receive. But even more than that, we like having a partner who is willing to be innovative in how they work with us.
The on-boarding process with Agility PR Solutions was incredible. I always had a person I could talk with who would help me at any time. That said, I very rarely needed to reach out to ask for help because the dashboard is so intuitive.
Agility enables us to target media contacts and influencers with pinpoint accuracy, ensuring our clients get the right exposure in places that deliver the greatest impact.
Agility is a tremendous asset for finding new media outlets for clients and opportunities for contributions.
Ready to streamline your media relations?